Asilla, Inc. to Showcase AI Security Camera System that Alerts You to Suspicious Activities in Real Time @CES 2023
Through autonomous learning, the system identifies 'unusual' movements instantly.
LAS VEGAS (Dec. 25, 2022) – At CES® 2023 (Jan. 5-8) Launch.IT (Jan. 3) and ShowStoppers® (Jan. 5), Tokyo-based tech startup Asilla, Inc. will showcase its AI security camera system that identifies, through autonomous learning, subtle signs of suspicious and/or unusual activities in real time to alert security staff. Capable of analyzing data with incomparable speed and accuracy, the "Asilla" system can serve as an extra set of human eyes 24/7. AI Security System "Asilla" recognizes 'unusual' activities, such as one's fall, right at the moment they happen.
"'Asilla' detects out-of-the-norm human behaviors and activities while they are in progress, and calls your attention to them right away, in many cases preventing problems from happening or worsening," CEO of Asilla, Inc. Daisuke Kimura said. "Our proprietary AI technology can also process visual data streamed from as many as 50 cameras per server simultaneously, providing cost-effective security solutions to properties of all sizes. We are very excited to introduce this potentially life-saving AI technology at CES 2023."
The Asilla system features "Asilla Behavior Recognition", the company's proprietary lightweight Behavior Recognition algorithm, which is capable of:
Recognizing subtle human behaviors (staggering, fidgeting, etc.) as well as incidents (brawls, property destructions, etc.)
Learning what are "normal" and "abnormal" activities in each camera angle, optimizing itself (patented)
Minimizing typical pose estimation errors, thanks to the biomechanical factors built into the algorithm (limitations of human joints motions, the subjects' skeletal ratios, etc.)
Enables the system to receive data from 50 cameras per server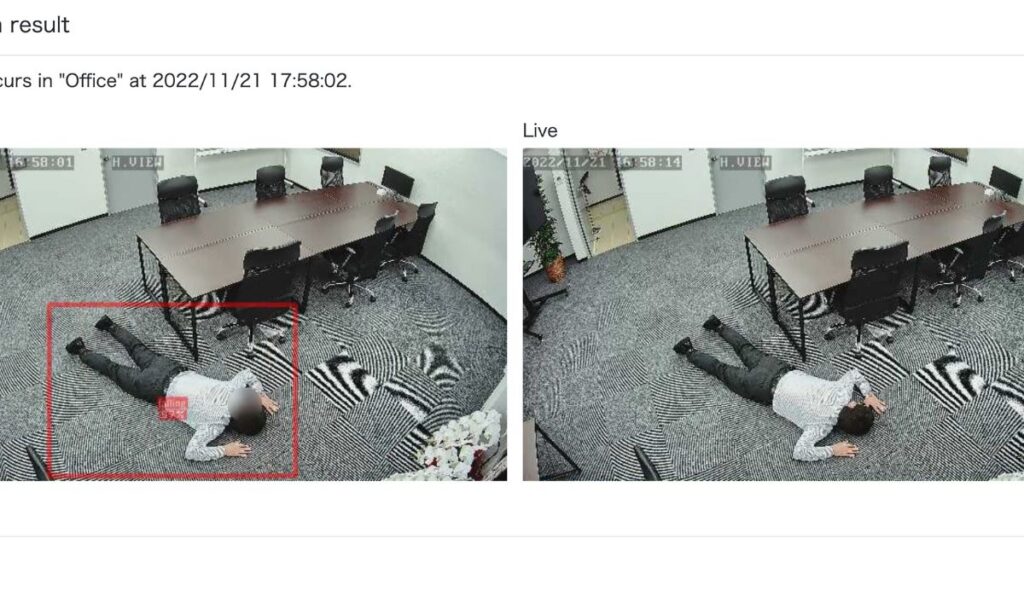 The "Asilla" system, which can be added to existing security cameras, is already enhancing safety at shopping malls, sports complexes and various other types of large facilities in Japan.
Asilla, Inc. is a Tokyo-based AI startup specializing in behavioral recognition technology. Asilla, Inc. is the developer of "Asilla Behavior Recognition", the proprietary behavior recognition algorithm built on the company's own voluminous datasets, proprietary model architecture and lightweight data analysis technology.
CES® is one of the world's largest technology trade shows held annually in Las Vegas. Bringing together 2,279 exhibitors and 84,500 attendees between Las Vegas and online venues at CES 2022, the event is billed as the "the proving ground for breakthrough technologies and global innovators." At CES 2020 held prior to the COVID-19 pandemic, 4,600 companies showcased 20,000 products and services.